Close to the Rouen town hall, behind the massive gate of the Pierre Corneille high school, many
generations of students went by, for example Pierre and Thomas Corneille, Cavelier de la Salle,
Claude Chappe, Guy de Maupassant, André Maurois and many teatchers such as the philosopher
Alain, Simone de Beauvoir...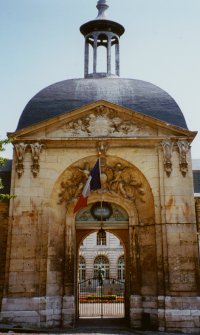 In the central court the Pierre Corneille statue stands under the clock
and its maxim: "Hic labor, hic requies musarum pendet ab horis".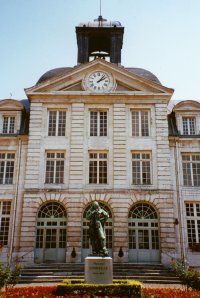 You can also notice its beautiful chapel that reminds us that this high
school was once directed by the jesuits.