The history of the Rouen cathedral is extrordinary, build over a another church,
different styles can be admired from the gothic towers to the XIX steeple. Its crypt
contains the heart of Richard Lion heart. Glorified by Claude Monet, it might have
disapeared during WWII etc...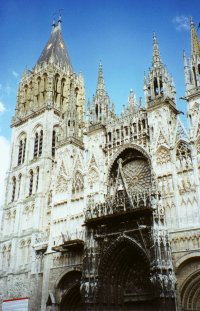 The portail des libraires was erected during the XIVème century, in the background
the XIXth century steeple .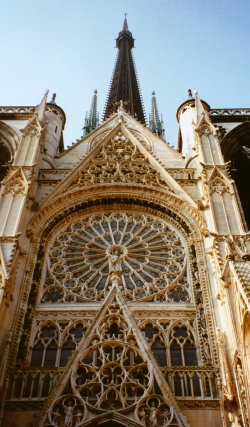 Libraires Gate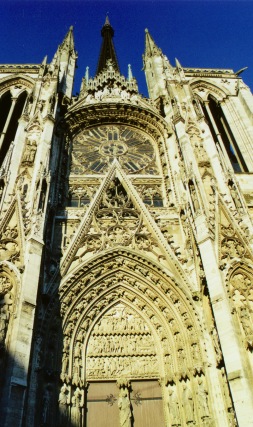 Calende Gate