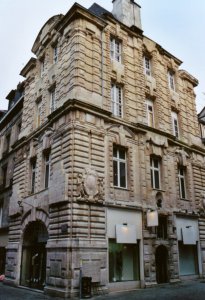 Former town hall
In 1220, the Rouen town hall is installed in the Gros Horloge street. In 1607, since more place was
needed the old building was destroyed anda new one is erected at the same place in a embossed
Florence style. During the XVIIIth century, the new building turned out to be one more time too small,
and the town hall was transferred to its current place in the former St Ouen Abbey in 1791.