The Hocqueville house, the Rouen ceramic museum
This wonderful building was built after the destruction of the old Philippe Auguste castle in 1659. More specifically it has been erected, on the location of the former jail, for Pierre de Becdelièvre, lord of Hocqueville.
Today it hosts the Rouen ceramic museum.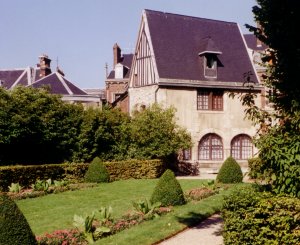 At the end of the small garden, you may see the "bourreau" (hangman) house.