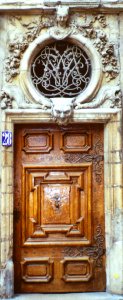 http://www.mairie-lyon.fr/
Lyon town hall web site : many informations and dozens of interesting links.
http://www.vivrelyon.com/
A complete site that offers several articles and dozens of links. A personnal site that you ought to visit.
http://www.lyon-france.com/
Lyon convention and visiors bureau web site
http://www.lyon-rvl.com/
"Old Lyon Renaissance" association web site.
http://www.lyonvue.net/
Hundreds of Lyon photographies and many selected links
http://www.lyon-photos.com/
Hundreds and hundreds of pictures of Lyon.
http://www.lyonweb.net/
One of the biggest directories about Lyon.
http://perso.wanadoo.fr/photogone/
Beautiful pictures by a profesionnal
http://traboule.free.fr/
Nice site about the Croix-Rousse and its spirits